Allen keys work like most other screwdrivers and wrenches but with a few nuances. You can use them by placing one of the ends inside a fastener with a hexagonal socket head and turning it. Turning the Allen key clockwise will tighten the fastener, whereas turning it counterclockwise will loosen or remove the fastener.
You can also check our informational video on How to use the Allen keys correctly.
1. Pick the right size of Allen Wrench Key Head.
2. Make sure to insert the Allen key completely inside the bolthead.
3. You should always use the Allen keys at right angles (90 Degrees) when turning either way. Please rotate the Allen key gently to avoid any damage to the screw heads.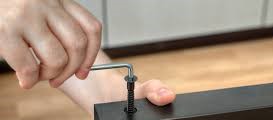 4. If the screw is too tight and cannot be moved, we would recommend to use soak the head in alcohol for 15-20 minutes and then try again.
SUGGESTIONS TO PREVENT STRIPPING SCREWS
In order to prevent any chances of having a stripped screw, we highly recommend using T-Bar Allen keys due to their design and functionality.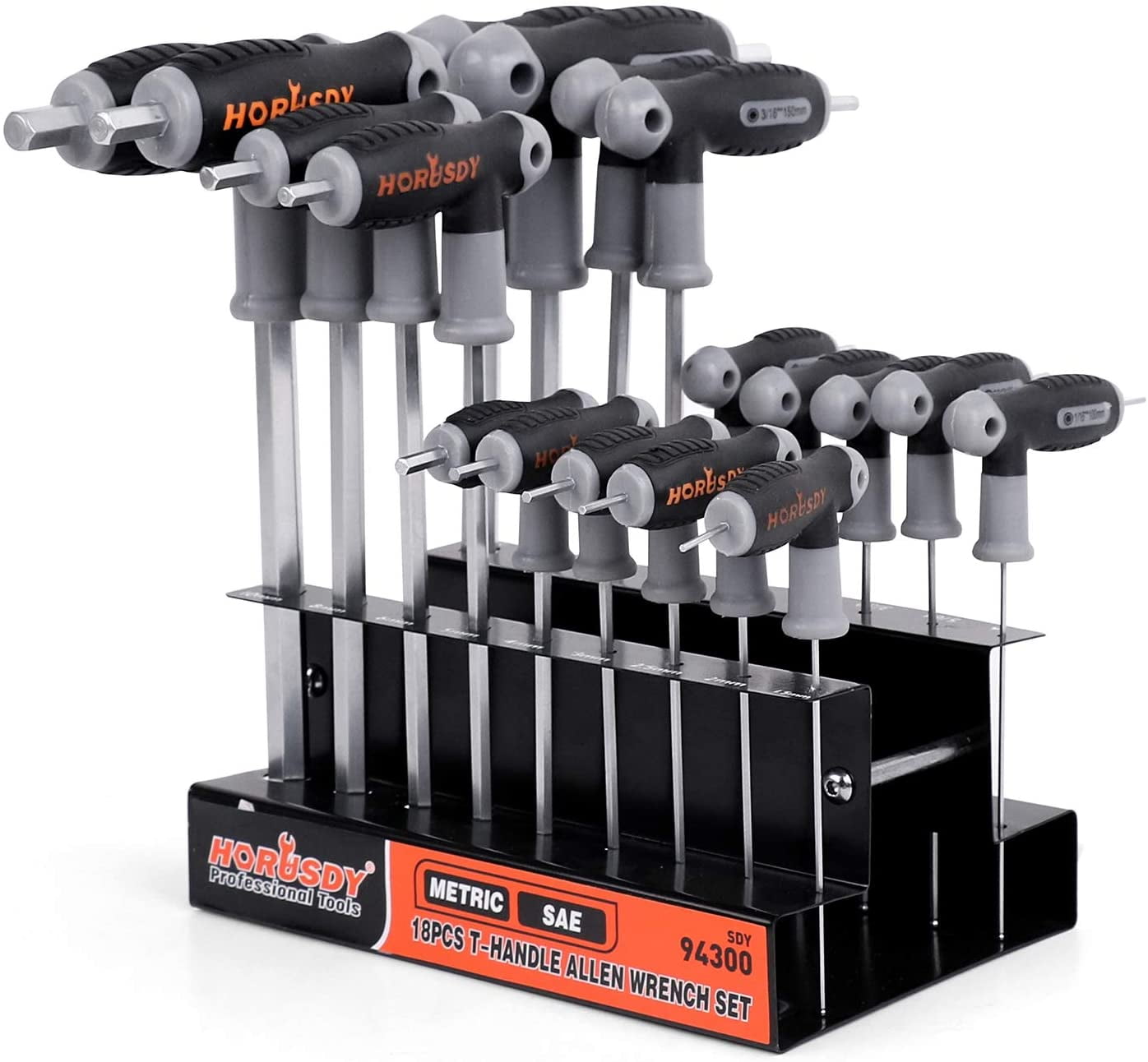 The T-handle design provides a more comfortable grip than the standard L-shaped hex key, but importantly it can also allow for significantly increased torque (provided the gauge of the hex wrench itself is high enough) because the additional weight of the T-handle acts as a counterbalance that can help to seat the tool more firmly and securely in the head of the fastener.
Note: Always make sure to be patient when using Allen keys to unscrew any screws.
However if you have anyhow still stripped your screws, we would recommend checking out our article here on how to remove the stripped screws.