The LED Chip-on-Board (COB) is an essential component in Sonic Mini 8K S that projects UV light through the LCD to cure resin and create your 3D models. However, the LED may experience wear and tear over time and eventually become burnt out.
Replacing the LED is therefore necessary to ensure that the printer is functioning optimally and producing high-quality prints consistently. In this article, we'll guide you through the process of replacing the LED in your Sonic Mini 8K S.
Removing the Old LED Chip-on-Board
Turn off the printer and remove the UV cover, resin vat, and building plate
Carefully lay down your printer
Loosen the 4 screws on the bottom case, and then open the case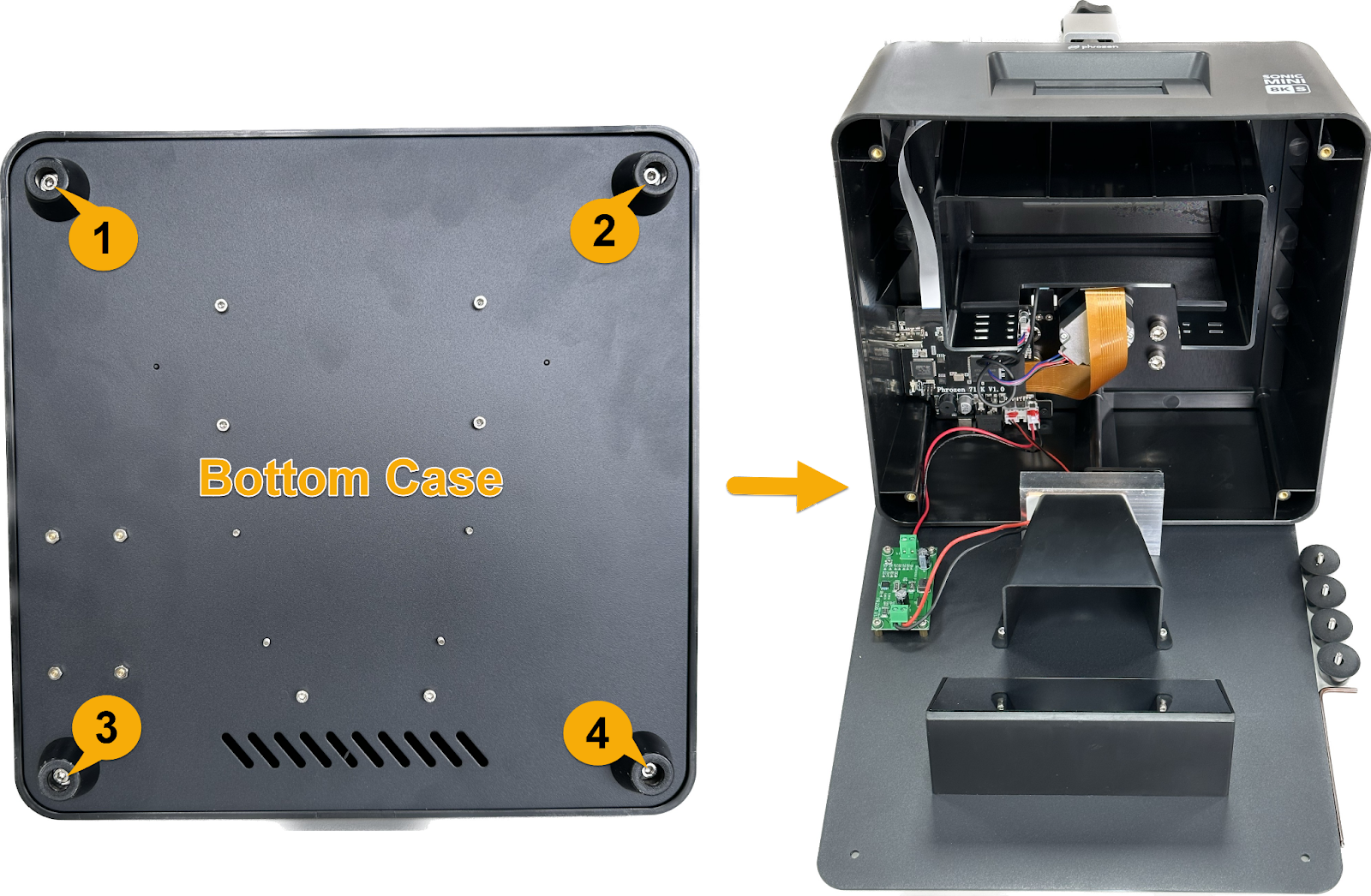 Unplug the LED connector and Fan connector and remove the bottom case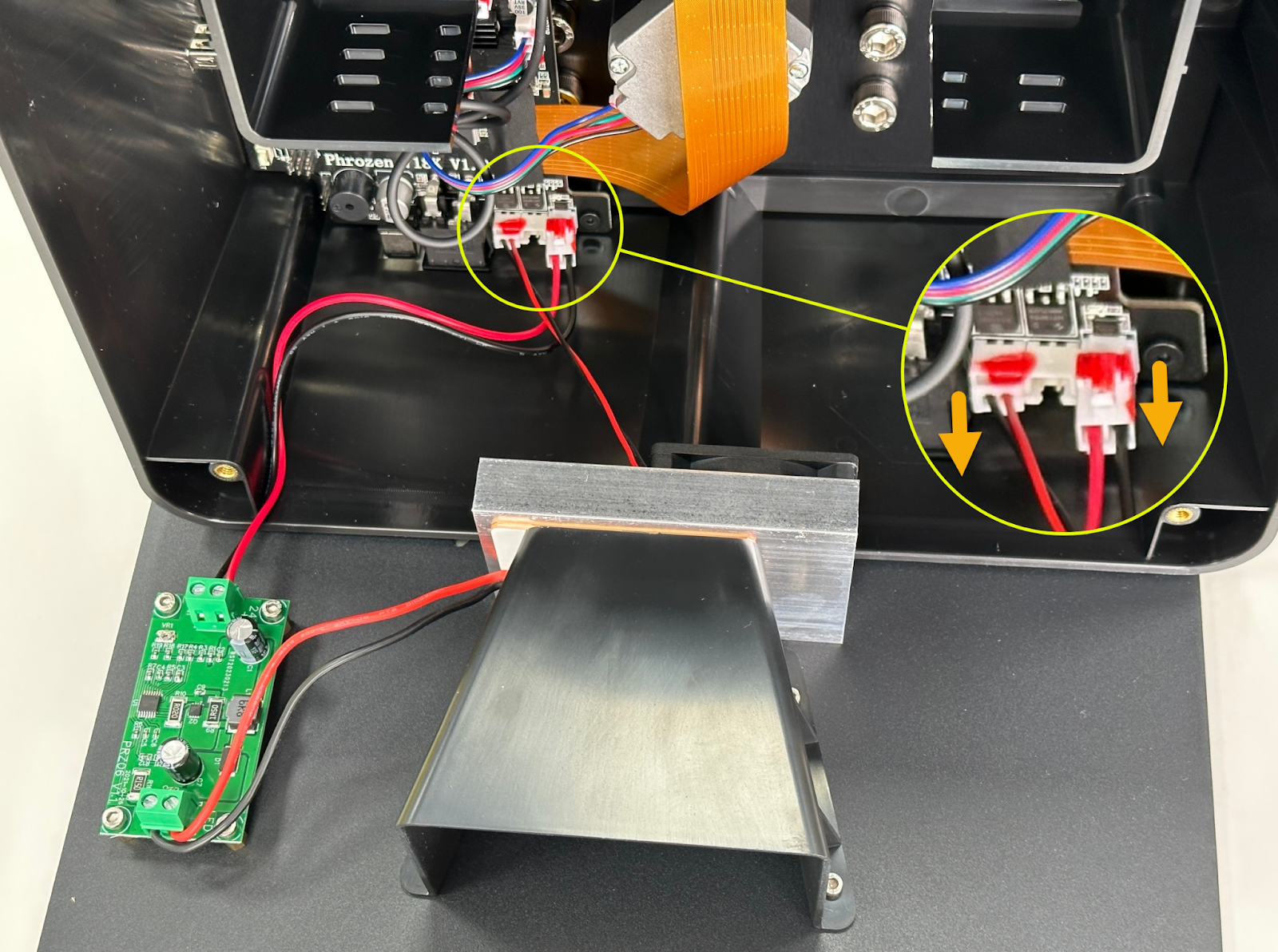 Remove the black lens hood by loosening the 4 screws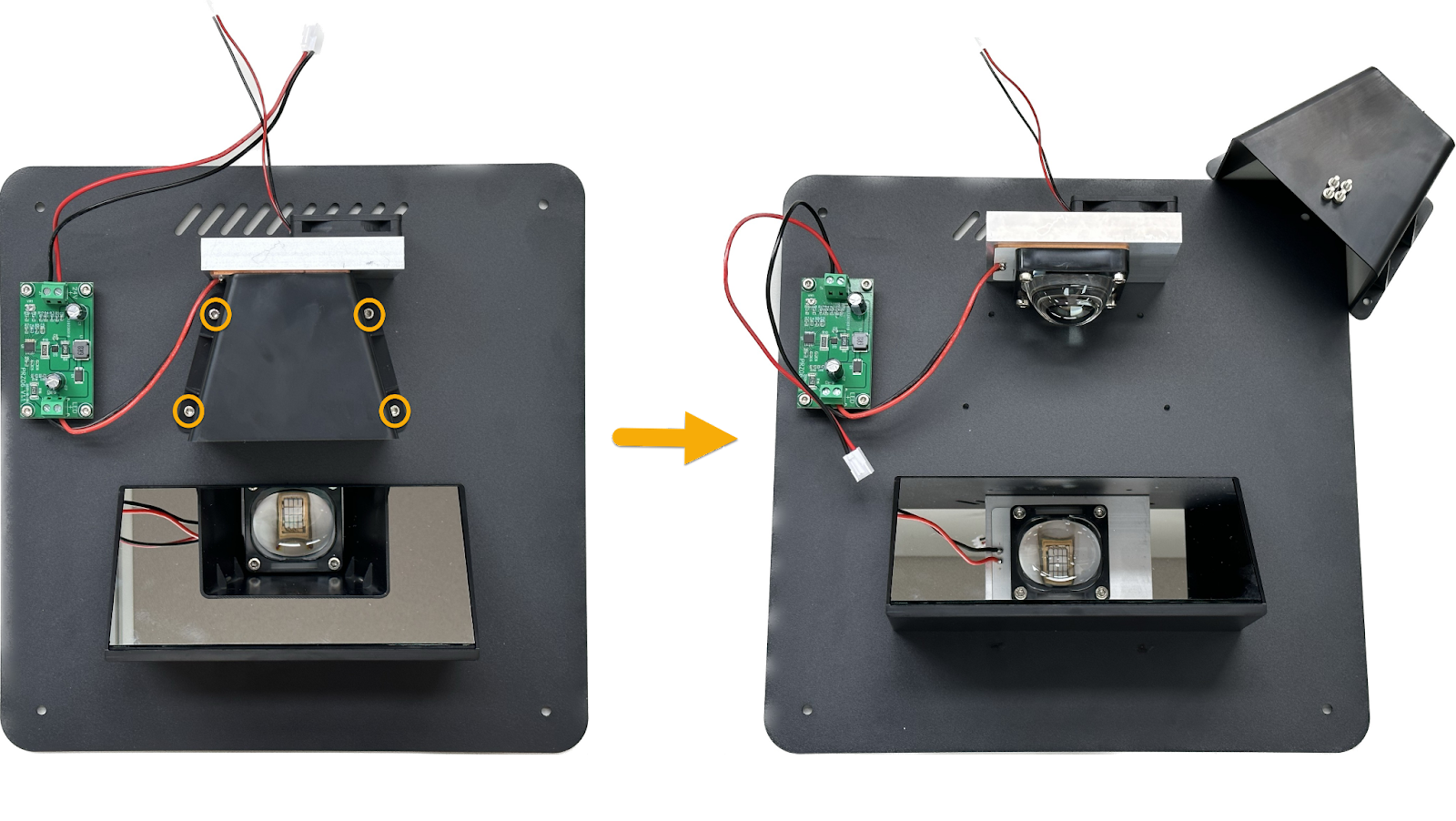 Remove the LED lens frame by loosening the 4 screws
Remove the red and black wires marked on the LED driver board.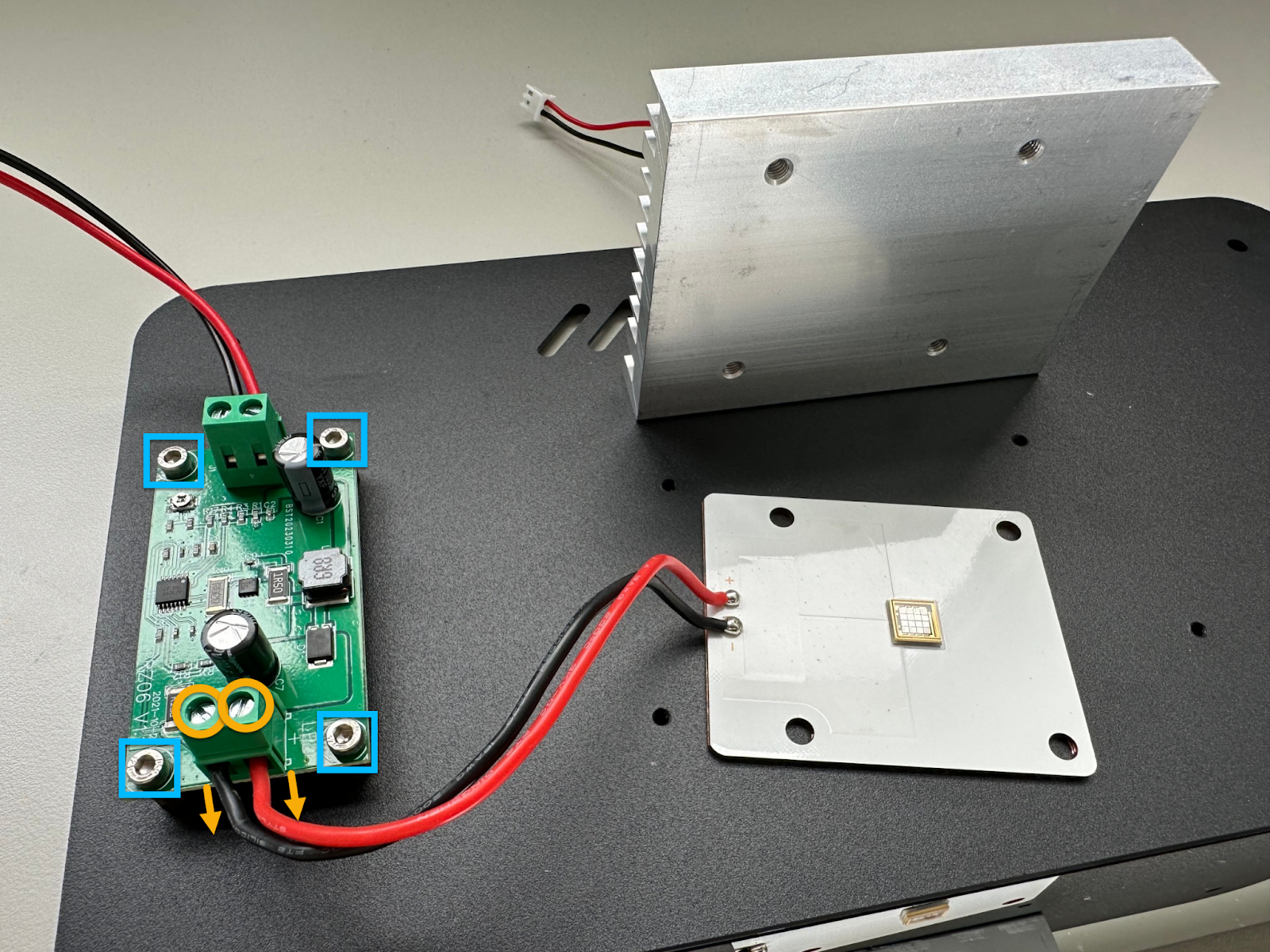 Installation the New LED Chip-on-Board
Install a new LED chip-on-board onto the heat sink
Reconnect the red and black wire pair on the LED driver board
Install the LED lens onto the chip-on-board
Attach the black lens hood onto the base cover
Reinstall the bottom case
Perform

LCD test

to ensure that the LED is functioning properly
Done
Handle the components with care during reinstallation and to tighten all screws and cables securely