When it comes to 3D printing with liquid resin, the curing process is essential for achieving strong and durable 3D prints. Curing involves exposing the printed object to a special light, which causes the liquid resin to harden and solidify. This post-processing step is critical for ensuring that your 3D prints are fully cured and have the desired properties, such as strength and durability. In this article, we'll provide an introduction to the curing process, including its importance, different curing methods, and required equipment.
Drying the Prints
Before curing your 3D print, it's important to ensure that it is completely dry. To accomplish this, place the washed 3D print in a shaded area for approximately 30-60 minutes or use a compressed air gun to speed up the process. If your 3D print is hollow, be sure to dry the inner parts of the model as well.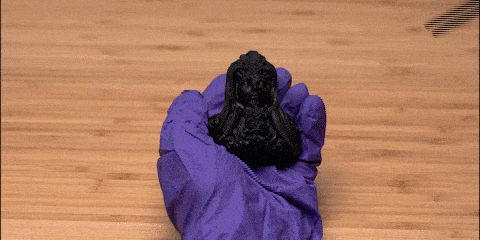 Curing the Prints
Curing Lamp
A curing lamp is a device used to cure or harden resin in a 3D printing process. The lamp emits UV light, which triggers the photochemical reaction that solidifies the liquid resin into a solid form.
For optimal results, we recommend a curing time of 30 minutes. Curing your 3D prints with a 405nm Phrozen Curing Unit ensures even and complete curing, as every part of the model receives equal exposure to UV light. Currently, we offer three UV curing lamps for your convenience: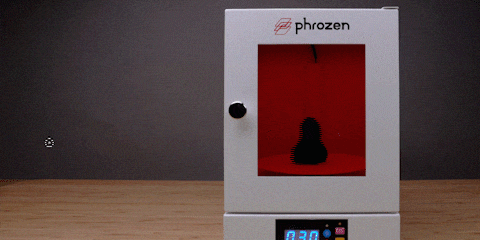 Direct Sunlight
For best results, we recommend curing your models for at least one day. If you choose to cure your models using direct sunlight, it's important to turn them around every few hours to ensure that every part of the model is exposed. However, keep in mind that sunlight may not provide equal light exposure to every part of the model, as it changes throughout the day. This may result in uneven curing and discoloration in your 3D prints.