If you notice that your printer's LCD is dimming or not illuminating, it may be due to issues with the LEDs. This article will guide you through the process of checking your device's LED to check whether the LEDs are properly connected or have burned out
Visual check the LED array
A visual check of the LED array can help identify any faulty LEDs. Here are the steps:
Turn on the printer and run the Vat cleaning test.
Place a few A4 papers on the LCD screen to make it easier to notice any faulty LEDs. The following images show the faulty LEDs as an example.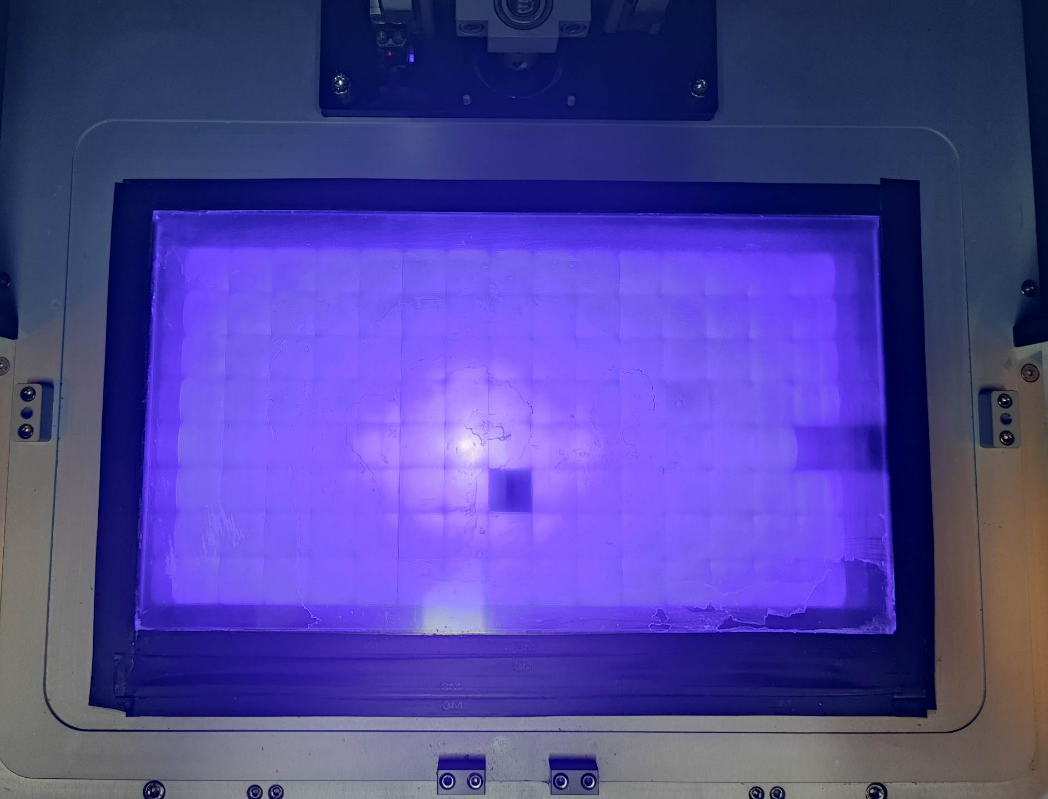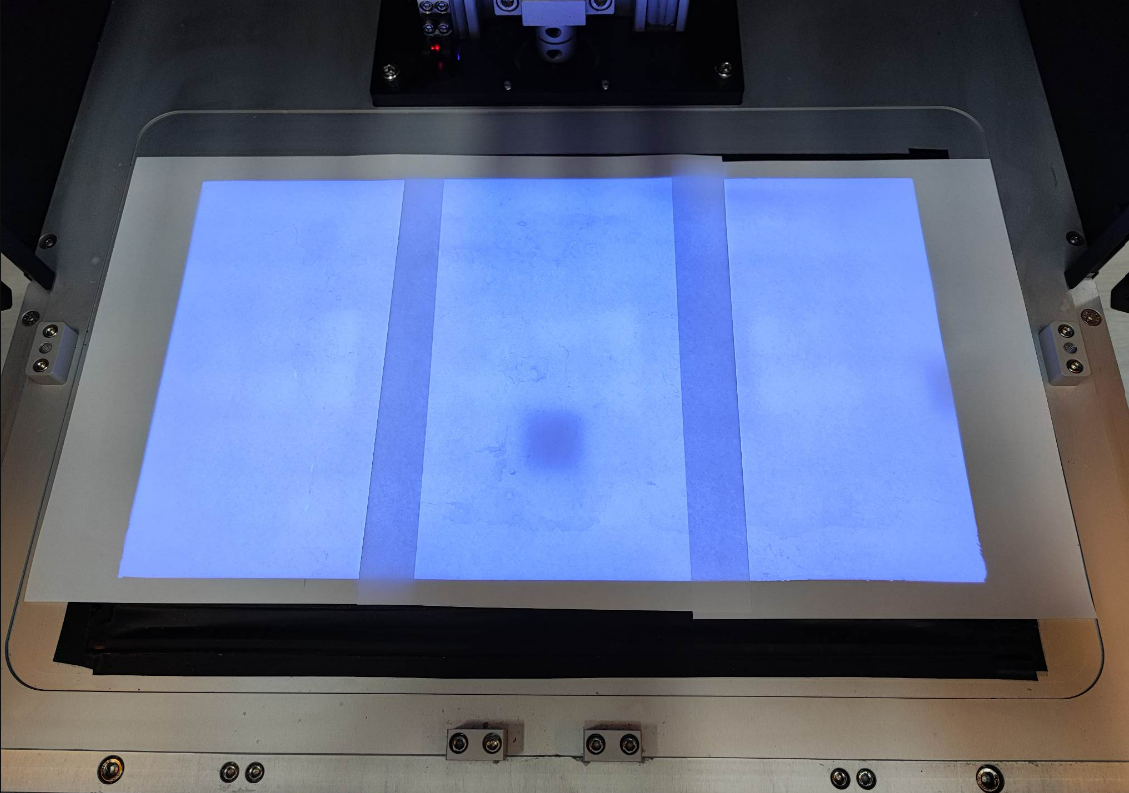 Check the LED array for any flickering or LEDs not illuminating
DO NOT look directly at the UV light to prevent eye discomfort.
Reconnect the LED terminal block
If the LED on the Sonic Mega 8K is not lighting up, check the connection of the LED terminal as it may be the cause of the issue. Here are some steps:
Turn off the printer
Loosen the 8 screws on the front case and place it in front of the printer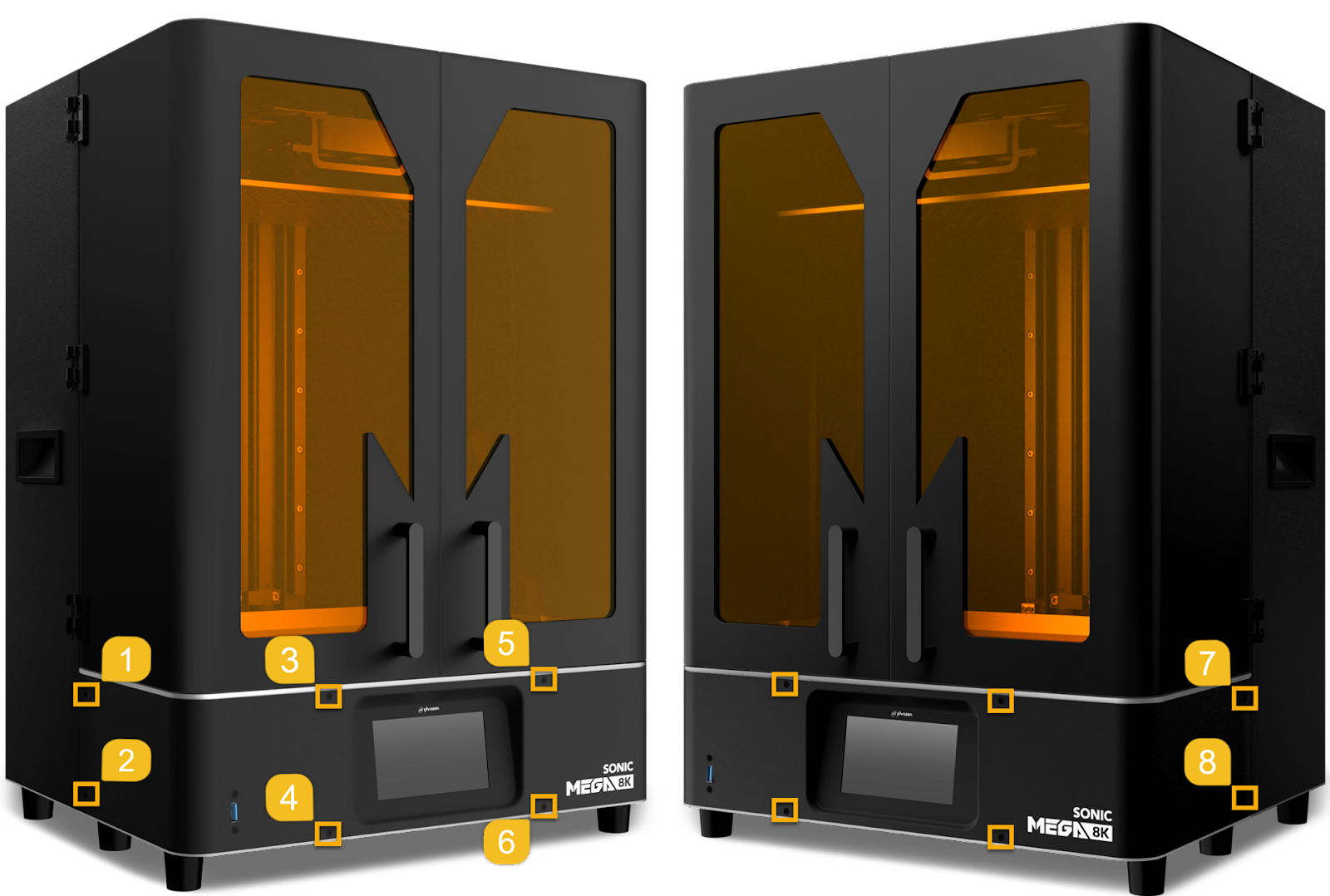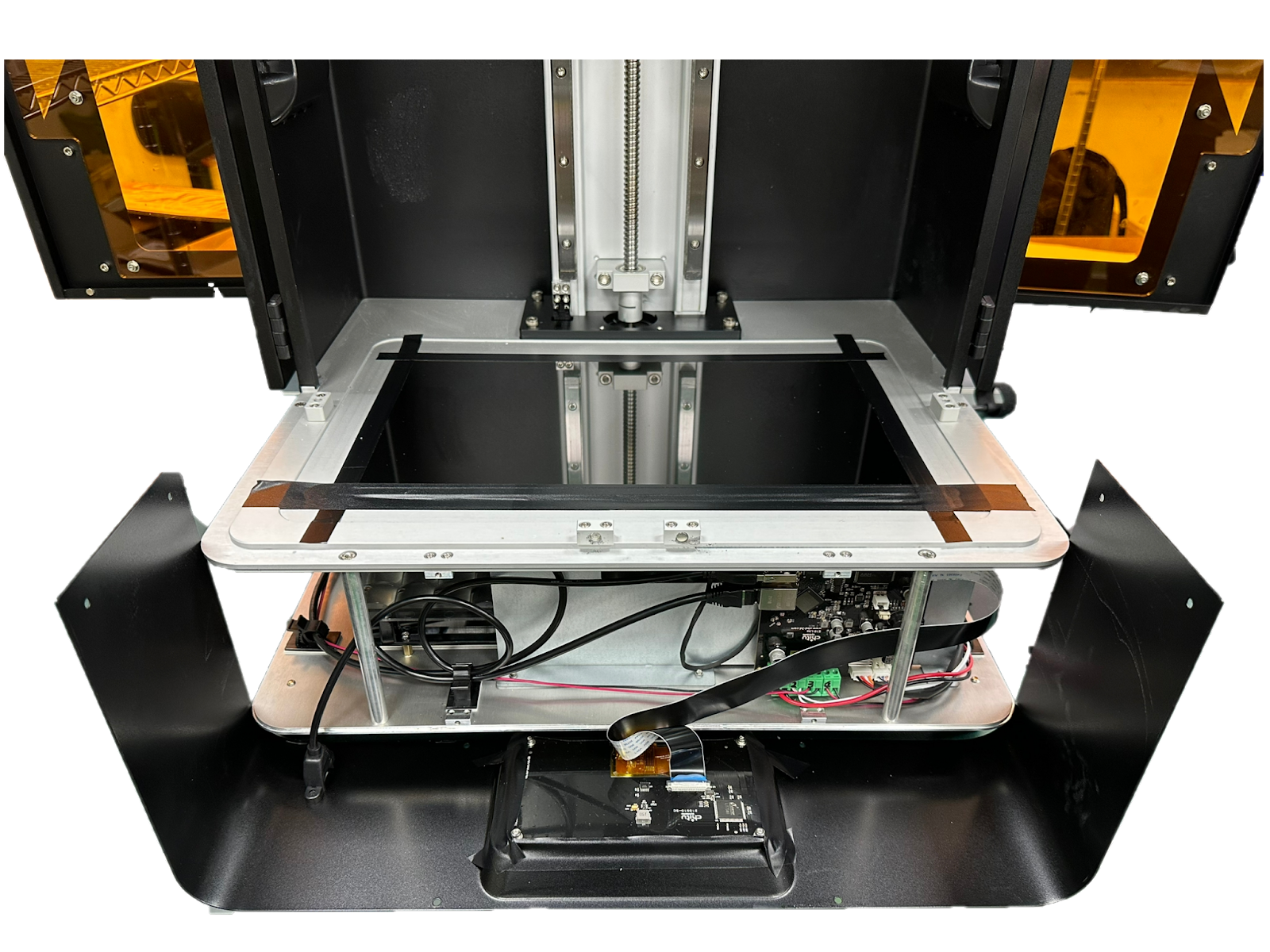 Be cautious when sliding off the cover to avoid damaging any cables
Find the second terminal block from the left on the mainboard, which is used as LED connector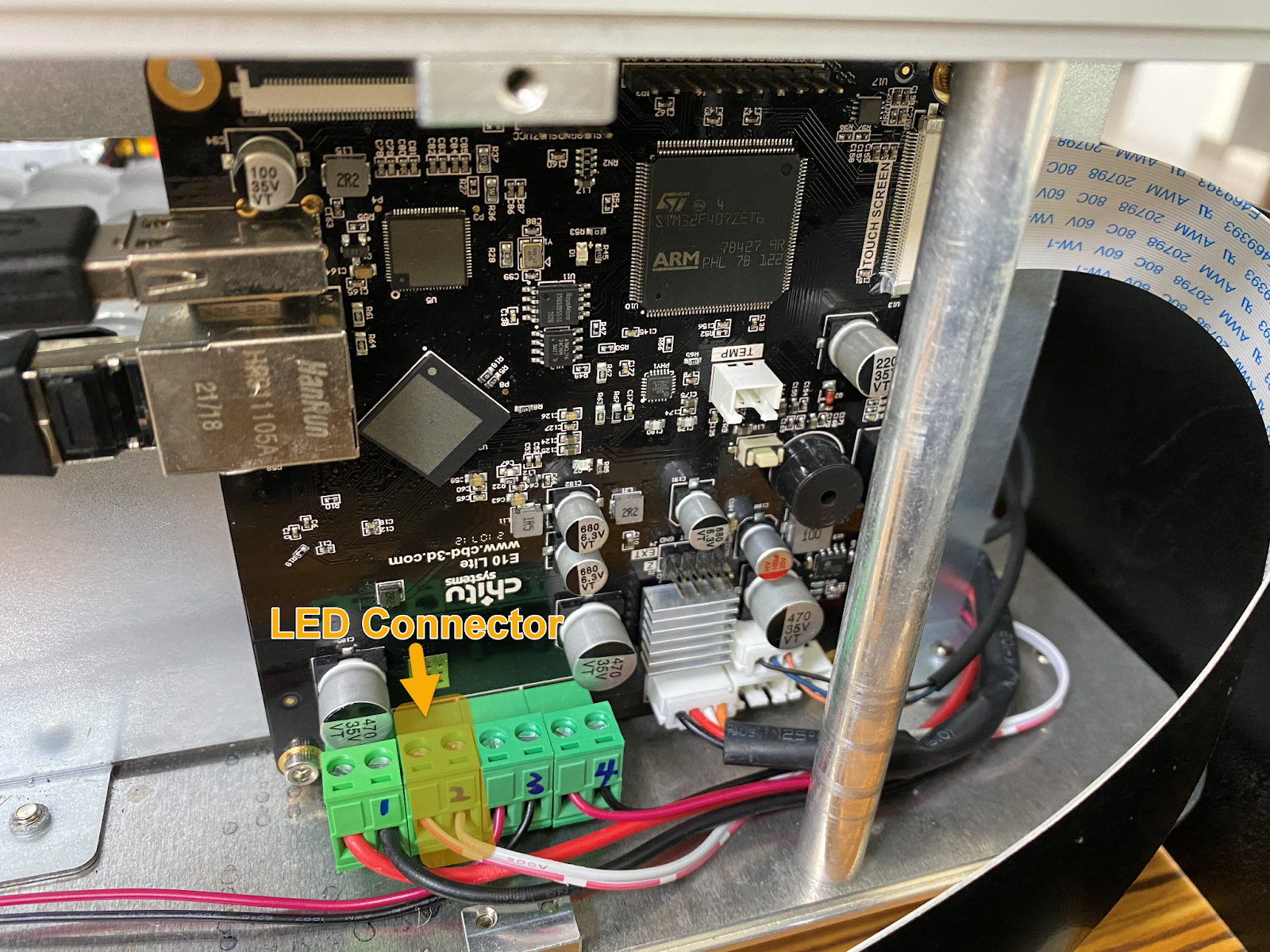 Unplug the LED connector
Gently tug on the red and black wires for the LED connector
If the wires have become disconnected from the terminal block, use a screwdriver to reattach them (see below yellow)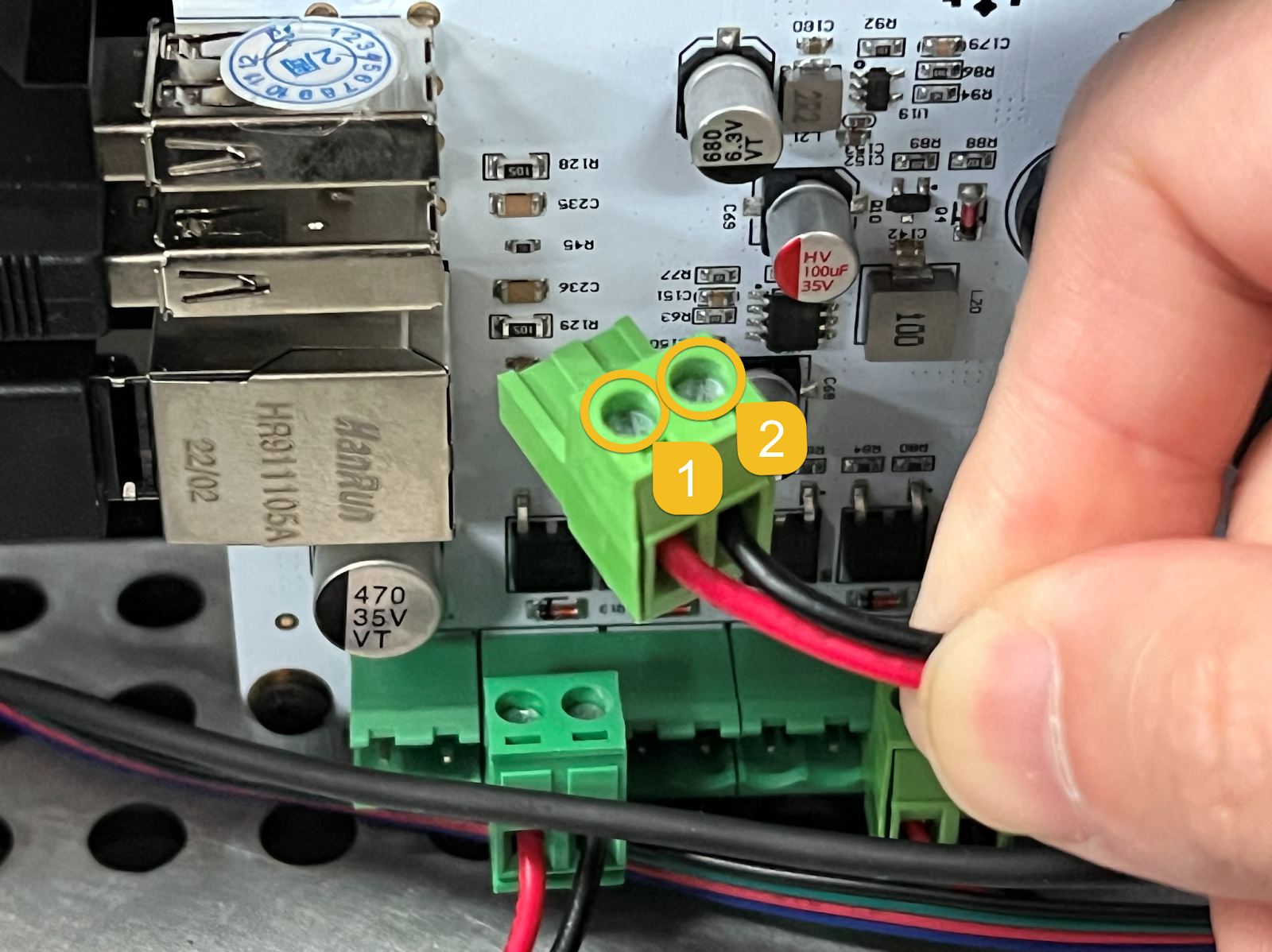 Replug the LED connector back into place
Reinstall the front case
Run the LCD Test to check if the LED lights up
Contact Support
The above steps provide an easy way to check the LEDs on your device.
If the issue persists after attempting the above steps, please contact Phrozen support or your authorized reseller for assistance.