Since Chitubox has not yet released the new version 1.9.6 due to testing issues, we would recommend you to download the Chitubox V1.9.5 and add the printer Manually. In order to slice your files using the Sonic Mega 8K S with the Chitubox Slicer, we would recommend you to follow the steps in the guide below:


1. Open Chitubox
2. Click on settings.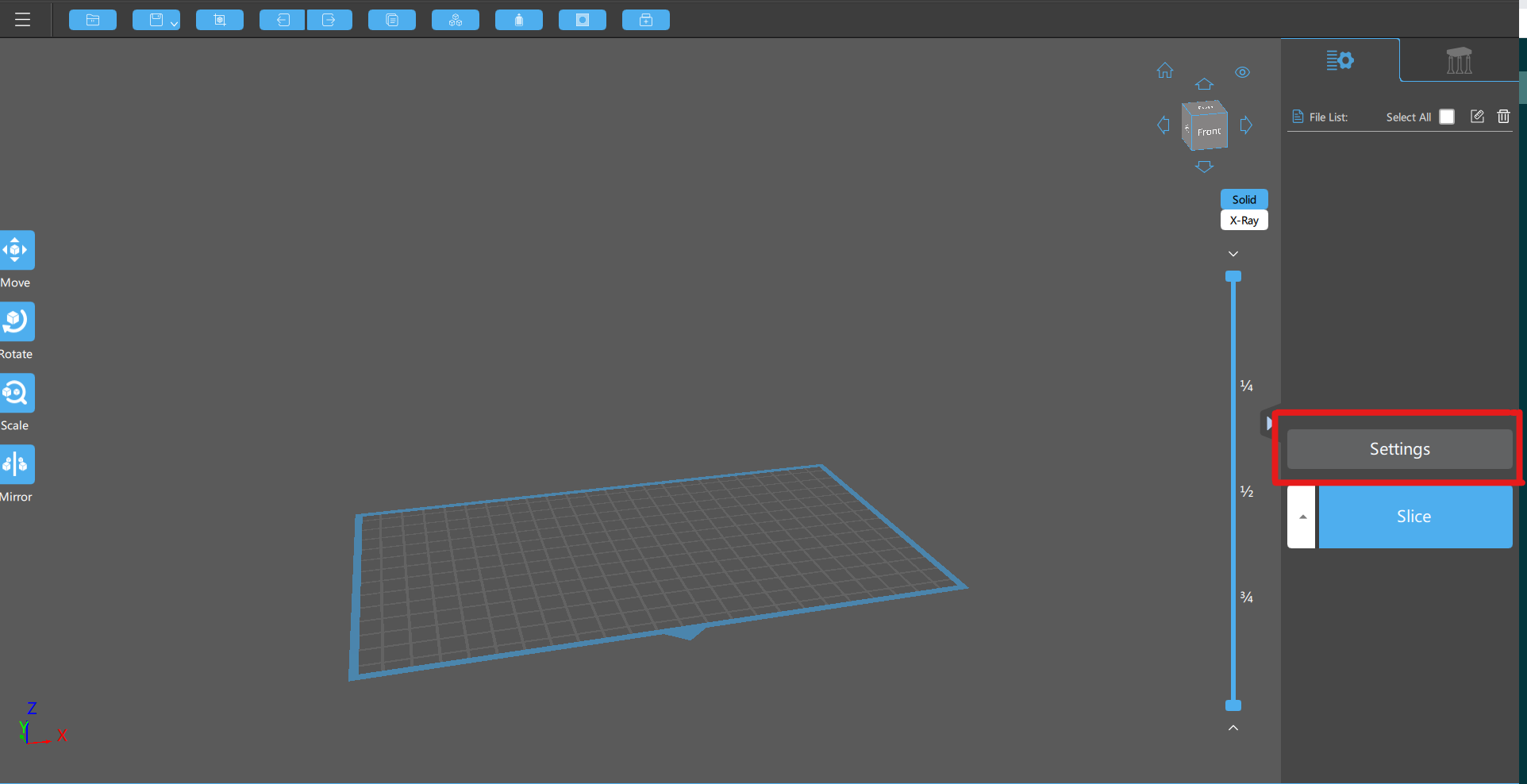 3. Click on Add option.
4. Go to Phrozen and choose Mega 8K.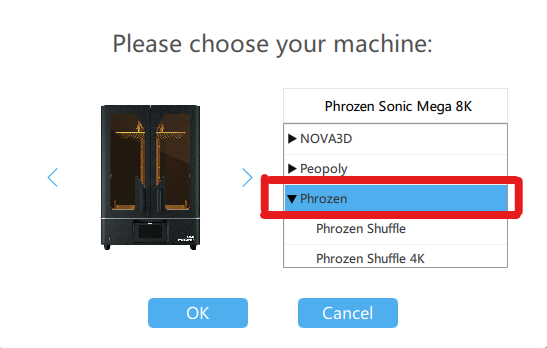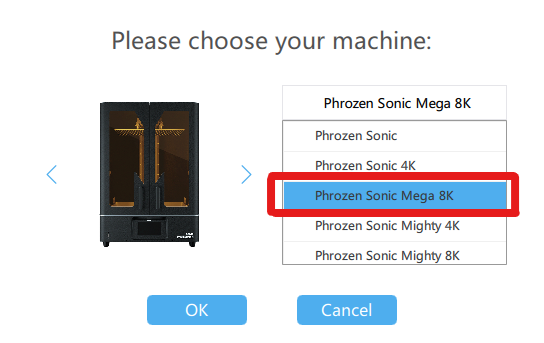 5. Here you can rename your printer to Mega 8K S or any other name as per your choice.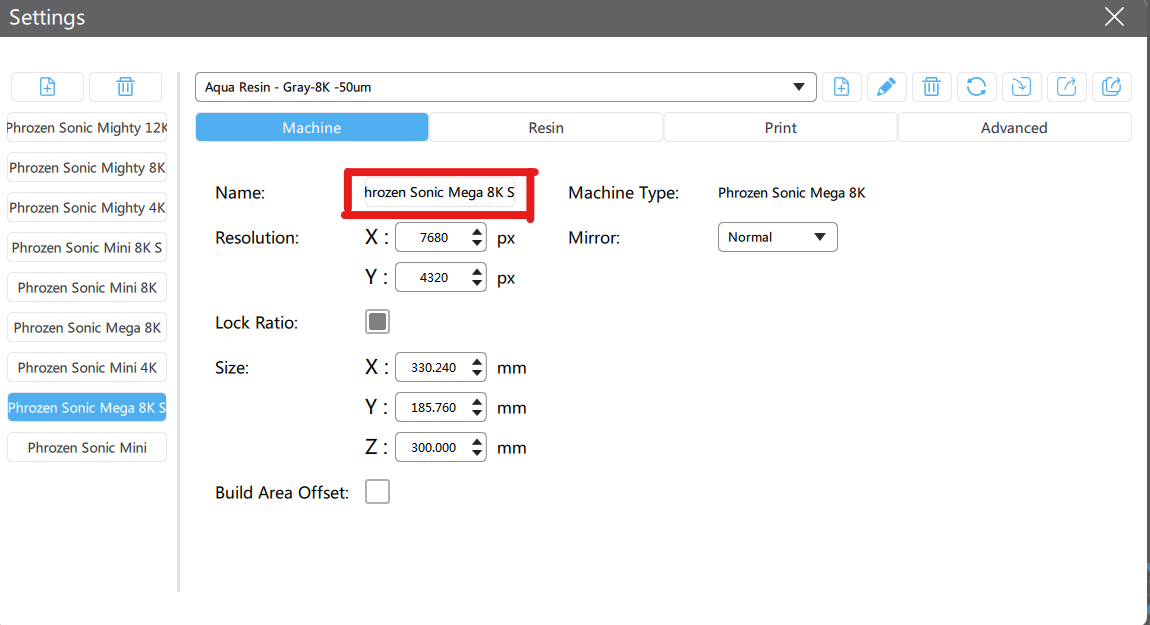 6. Uncheck "Lock Ratio".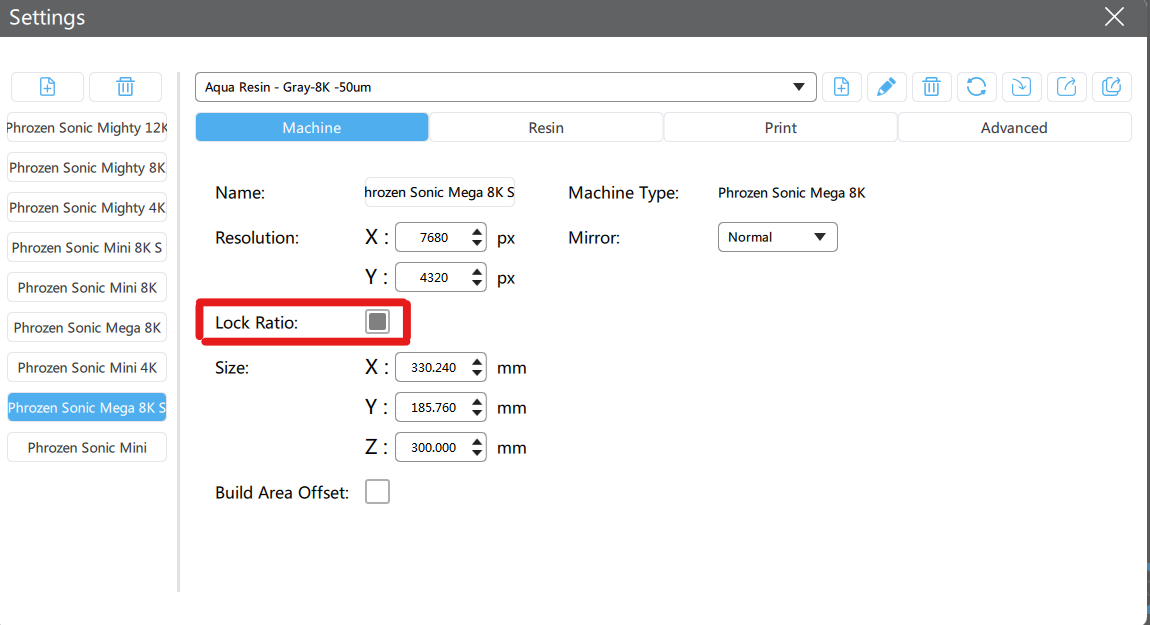 7. Change the Z Value under 'Size Option' to the following value:
Z: 300 mm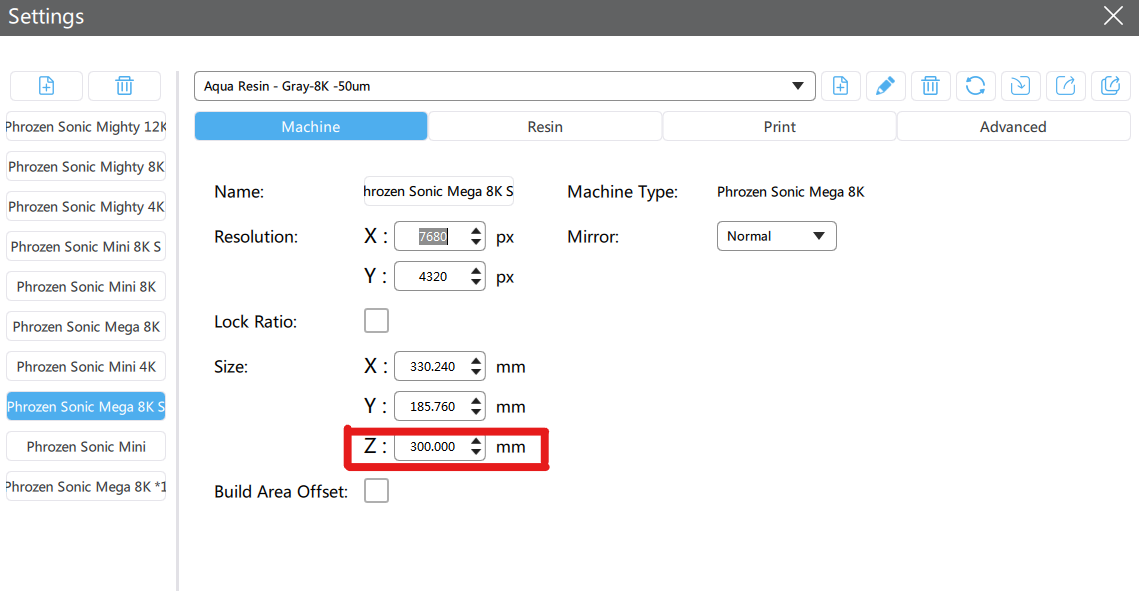 8. You are all set to start slicing your model and print with your new Mega 8K S.
Note: Please make sure to select the resin type and adjust the print parameters based on the resin you are using.