In order to slice your files using the Sonic Mighty 12K Upgrade Kit with the Chitubox Slicer, we would recommend you to follow the steps in the guide below:


1. Open Chitubox
2. Click on settings.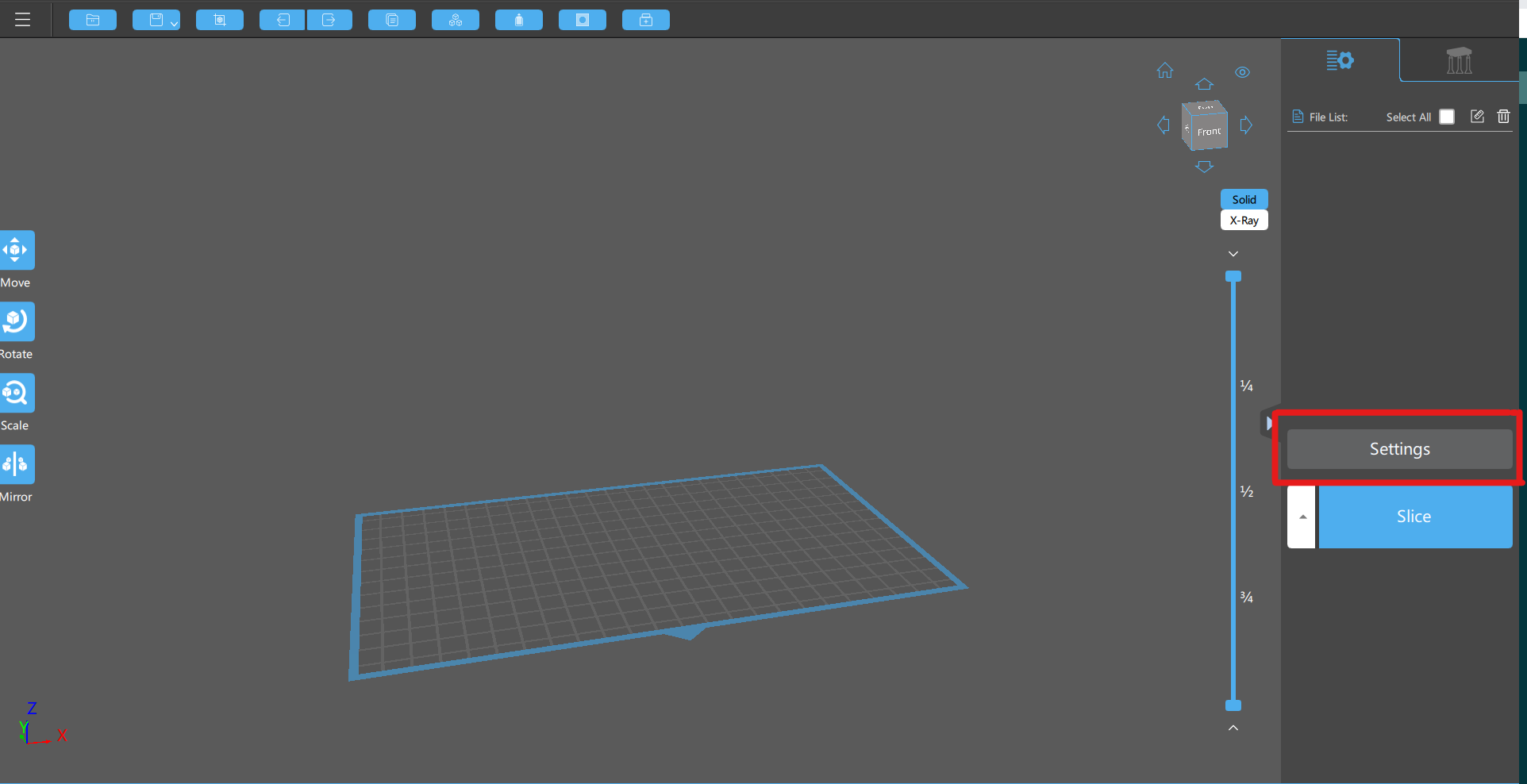 3. Click on Add option.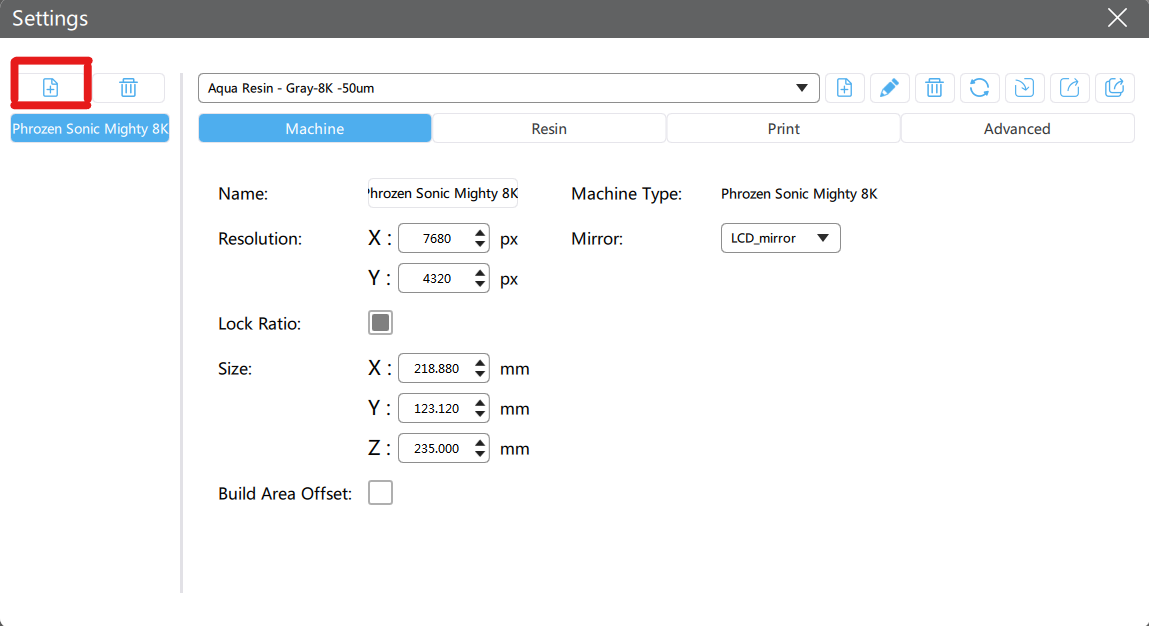 4. Go to Phrozen and choose Mighty 8K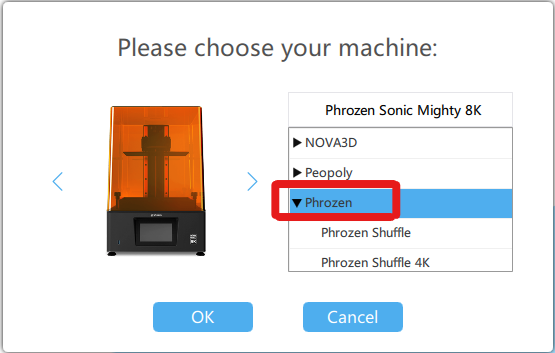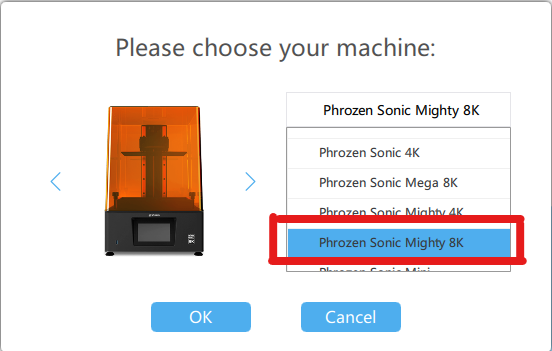 5. Here you can rename your printer to Mighty 12K or any other name as per your choice.
6. Uncheck "Lock Ratio".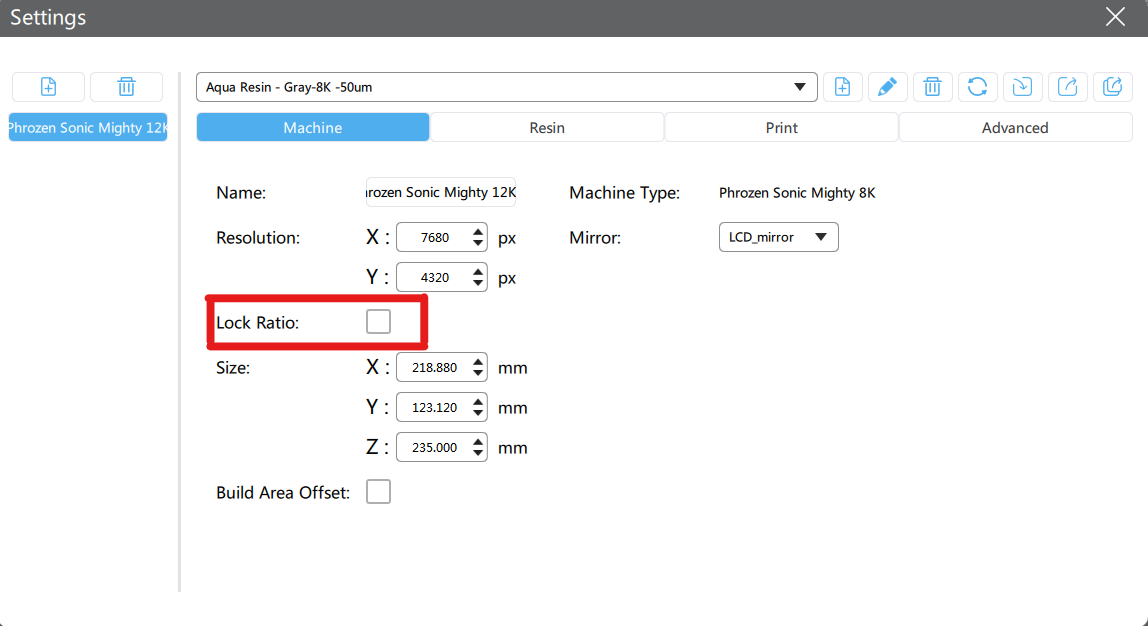 7. Change the X and Y Resolution to the following values:
X: 11520 px
Y: 5120 px
8. You are all set to start slicing your model and print with your new Mighty 12K Upgrade Kit.
Note: Please make sure to select the resin type and adjust the print parameters based on the resin you are using.