When seeking support for your printer, you may be asked to provide the printer's serial number. The serial number uniquely identifies your printer and can be used to confirm warranty coverage, troubleshoot issues, and order replacement parts.
To locate the serial number on your printer, simply look for the white label on the rear of the device. On the label, you should see a combination of uppercase letters, numbers, and barcodes.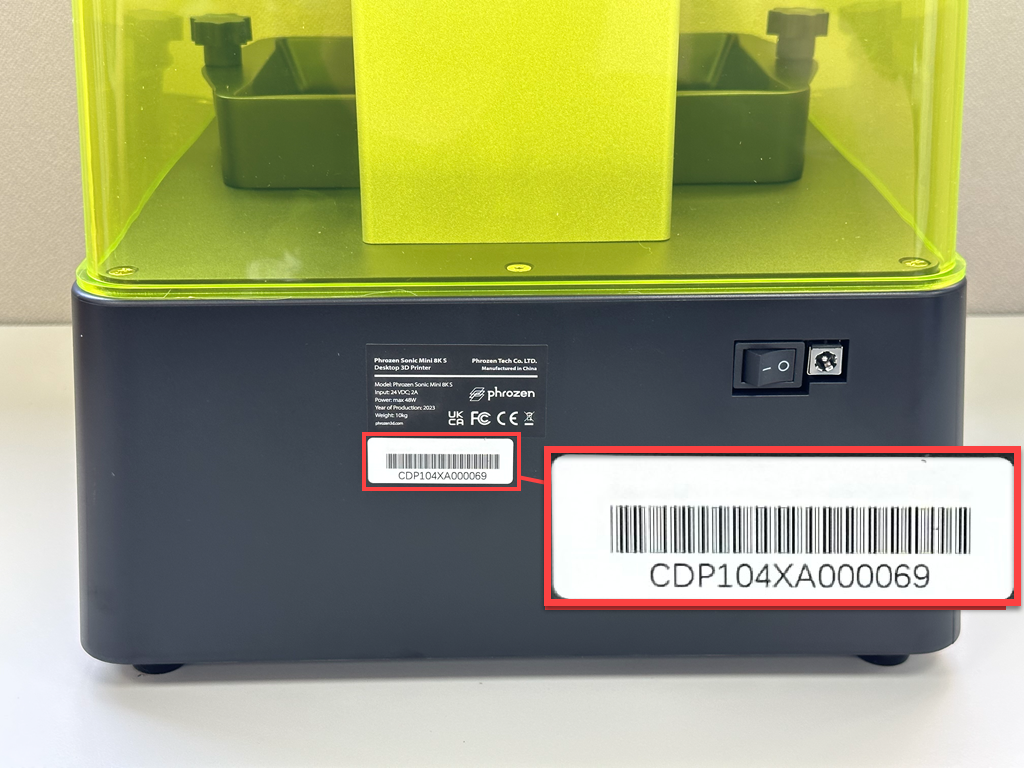 Remember to keep this information safe and accessible, as it will be useful if you ever need to seek support or service for your printer.