LCD is a critical component of resin-based 3D printers. The LCD screen is responsible for displaying the layers of the 3D model that will be printed. The light from the LCD screen passes through a bottom layer of a resin vat, curing the resin in a precise pattern that matches the 3D model's shape.
To ensure that the Sonic Mini's LCD screen is working correctly, you can perform an LCD test. This test checks if the lighting and masking functions of the printer are working correctly. The following steps will guide you on how to run the test on your Sonic Mini:
DO NOT look directly at the UV light to prevent eye discomfort.
On the touch panel, tap TOOLS > LCD TEST

A bright blue square will appear on the LCD. Compare the image on the LCD with the one on the touch panel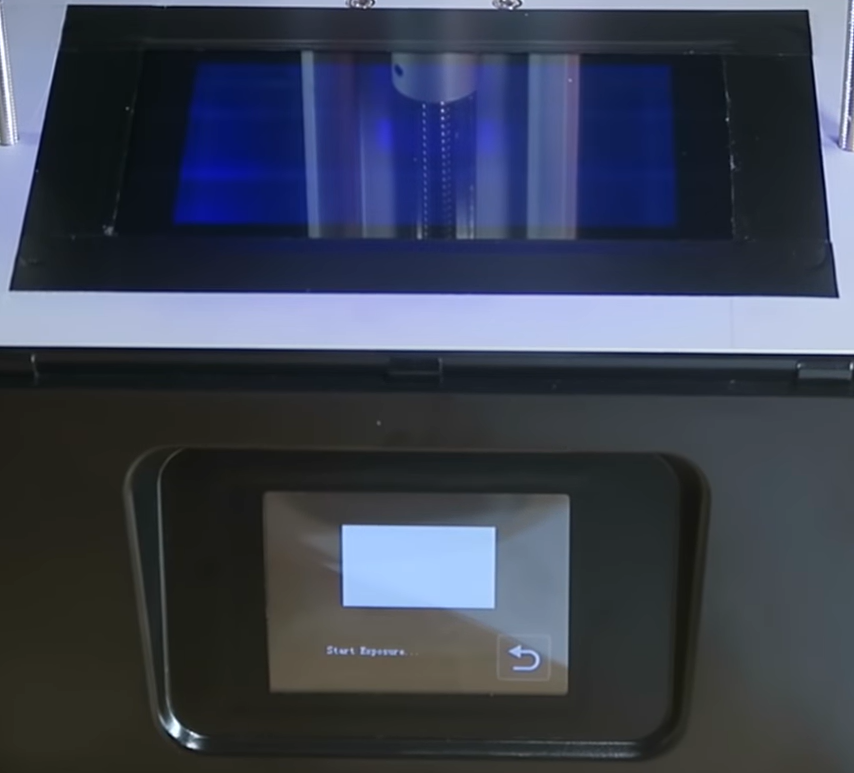 If the image shown on the LCD matches the one on the touch panel, it indicates that the LCD is functioning correctly. However, if there are any discrepancies, it may indicate that the UV lights or the Mono-LCD screen are not working correctly. In such cases, it is recommended to contact Phrozen support for assistance.
Performing a Dry Print
If you're experiencing issues with such as flickering or glitches, a dry print can be a helpful troubleshooting tool. A dry print is a test print that you run without placing the resin vat and building plate. This allows you to check whether the LCD is flickering or functioning correctly.
Remove the resin vat and building plate from the printer
Save a sliced file onto a USB drive and then plug it into the USB port on your printer
Click on the file from touch panel to start the print
Check the LCD screen to see if the image displayed on it matches the one on the touch panel
Performing a dry print can help you to identify any issues with the LCD and ensure that it is functioning correctly.
Contact Support
By following these steps, you can easily check the LCD on your device and determine whether they need to be repaired or replaced.
If you notice any discrepancies between the image on the touch panel and the LCD screen, please contact Phrozen support or your authorized reseller for assistance.